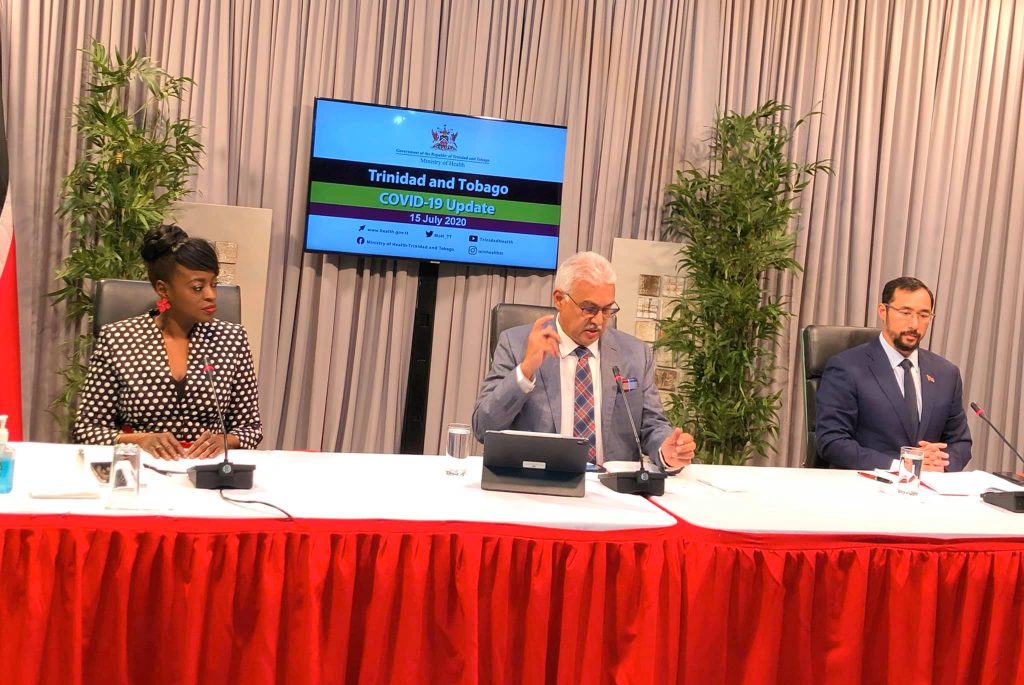 The Minister of Health, Terrence Deyalsingh, announced that T&T will be allowed equitable access to Covid-19 vaccinations when they become available.
The Minister of National Security, Stuart Young gave an update on the status of the repatriation process currently underway. Minister Young indicated that this afternoon 76 T&T nationals are scheduled to return from Grenada and of that number 72 persons will be housed in quarantine facilities with the remaining 4 being allowed to enter state supervised quarantine (state supervised quarantine refers to persons paying for their own stay at a hotel and quarantining under the state's supervision).
Minister Young also stated that on Friday, 71 persons will be returning from Canada and only 19 individuals will be allowed to enter state supervised quarantine, the remaining persons must enter quarantine facilities.
The National Security Minister indicated that Government has granted 80 approvals to persons applying for exemptions from the UK, other parts of the Europe and the Middle East.
Minister Young stated that the Government is working towards scheduling flights with Caribbean Airlines from T&T to the US/Canada to facilitate students.