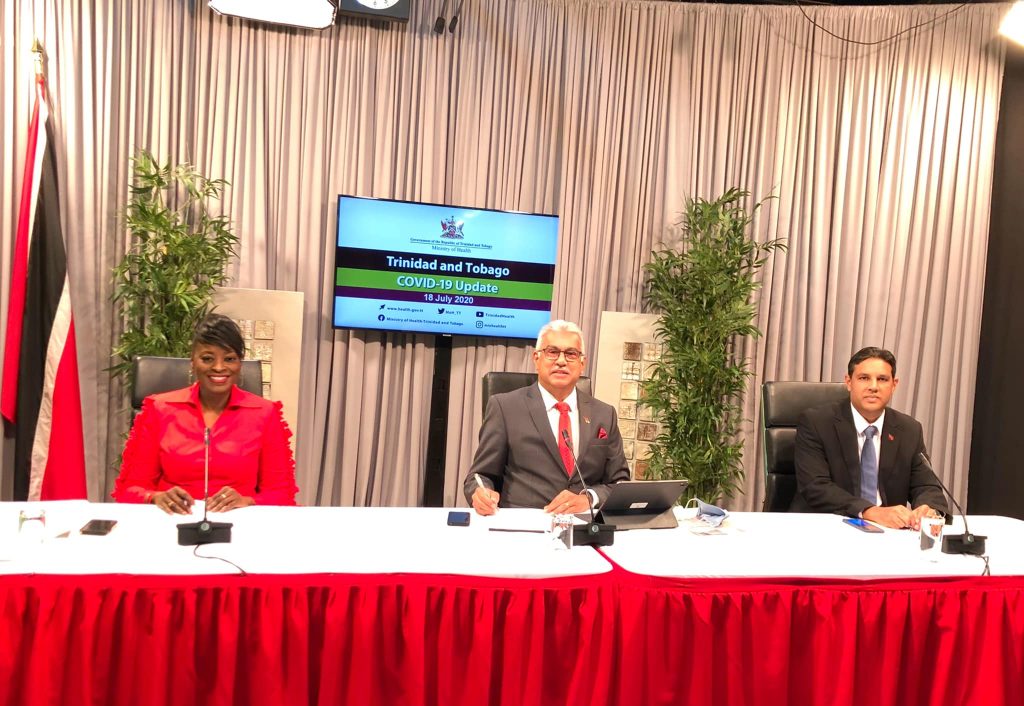 -The Minister of Health, Terrence Deyalsingh, opened by announcing that the public health regulations are in the process of being amended and from Monday July 20th, Bars will be allowed to open till 10PM.
-Minister Deyalsingh also addressed the breakdown of public gathering protocols on Nomination Day and asks Campaign Managers and Candidates on both sides to ensure that it doesn't happen again.
-The Minister of Health also spoke on the 3 nationals that tested positive for Covid-19 yesterday, he confirmed that they were imported cases from Grenada and that they were there since March, these persons are set to be retested on Monday.
-The Chief Medical Officer, Dr. Roshan Parasram, in his clinical update indicated that there has been one additional positive case of Covid-19 from a recently repatriated group of nationals. The total number of positive cases recorded now stands at 137.
-Head of Pediatric, Emergency Department at the Eric Williams Medical Science Complex, Dr. Joanne Paul, discussed how Covid-19 presents differently in children and adults. Dr. Paul said that Covid-19 is a virus that targets receptors and adults have more receptors in their respiratory system than children, who have receptors spread out throughout their bodies. Therefore, children might not present with respiratory symptoms but instead present as asymptomatic or as having many different non specific symptoms. Some examples of these are: headaches, vomiting, diarrhoea and changes in heart rate.
-Dr. Paul also indicated that children were less likely to spread the virus because they have less receptors in their respiratory systems which is the primary way in which Covid-19 is spread, i.e through coughing and sneezing. She said that adolescents and young adults are the main groups marked as "super spreaders," especially those in their early 20s because of their inclination to gather in bars and public spaces.