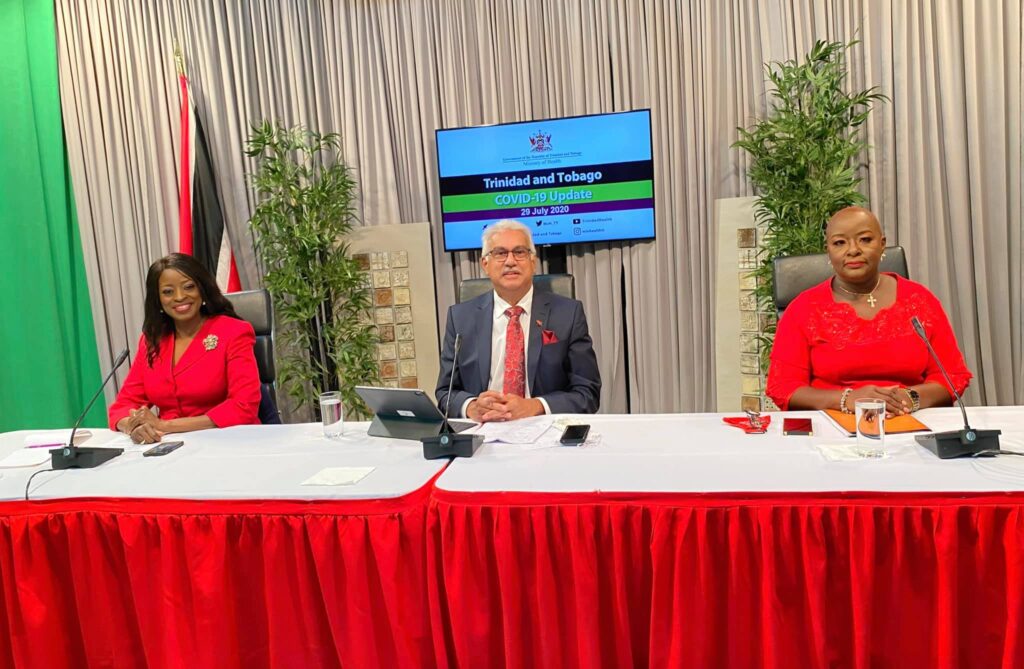 Minister of Health, Terrence Deyalsingh, dismissed rumours that are circulating that the Chief Medical Officer has resigned and is at odds with the Government.
Minister Deyalsingh addressed issues his Ministry is facing with contact tracing and explained that persons are being uncooperative and hostile towards Health Officials. He implored citizens to bear with the questions even if they are personal in nature and cooperate with the process.
The Chief Medical Officer, Dr. Roshan Parasram, stated that after an investigation it was determined that a person/persons who have recently contracted the virus may have been in contact with people that recently crossed T&T's borders.
Minister Deyalsingh when answering a question, indicated that shutting down the country again will cause many economic issues and is a decision that must not be taken lightly. He stated that we as a population must learn to live with the virus and all do our part.
Minister of Social Development, Camille Robinson-Regis, stated that as of today, 284 million dollars has been spent by her Ministry to assist approximately 1/3 of T&T's population.